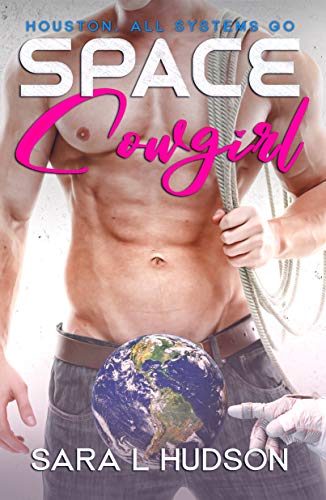 NASA astronaut Julie Starr knows nothing is earned without blood, sweat, and frizzy hair.
Recently returned from orbit, Jules is on her way to becoming the youngest Flight Commander ever. So she isn't about to let a creepy stalker derail her goals. Or a chivalrous, wealthy rancher either, for that matter.
Holt West doesn't mess with flirts. And that's exactly what Jules is.
He has enough on his plate, working the ranch he inherited from his grandfather while making sure his siblings follow their dreams. He doesn't need to be distracted from his responsibilities by the smart-mouthed, long-legged astronaut clad in leather pants and biker boots.
But when Holt's brother and Jules' best friend decide to get married, they're thrown together as best man and maid of honor. Jules takes the opportunity to hide out from her stalker at the West Ranch under the guise of planning the barnyard wedding of a lifetime. She might not know the difference between tulle and toile, but she's an astronaut for god's sake. How hard could it be?
Between Jules vying for a record-breaking promotion while outmaneuvering a stalker and Holt fighting a losing battle with his heart, can the two of them get it together long enough to say yes to the ride of their lives?
Or is this mission a no-go? $2.99 on Kindle.