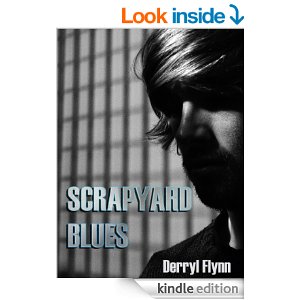 Sex, drugs, and rock 'n' roll. How did one crazy night of excess end up with 25 years behind bars? 

Convicted for the brutal murder of an ex girlfriend, JD Smith is back on the streets a bitter and broken man. Now in his fifties, the once good looking, carefree, former musician in a post punk R & B band is left to reflect on the bizarre events that led to his long incarceration without right to appeal, where, despite maintaining his innocence, all the evidence continues to point to his guilt. 
Out on licence, Jack Smith is determined to find the real killer and bring them to justice. But before he can pursue the quest to clear his name, he first has to assuage the demons that reside inside his head and haunt his nightmares; rid himself of the darkness that continues to taunt, torment and test his sanity.
Other distractions come in the shape of a sultry female lawyer whose practice methods aren't always entirely ethical. And a trip to India in search of an elusive butterfly, the daughter he hasn't seen since she was two. 
Mistrusting of a legal system that has already failed him, Jack decides to take the law into his own hands, but unbeknown to him, someone else is on a mission to catch a killer… 

Scrapyard Blues is a pulsating story of one man's quest for redemption and reconnection with a life lost.