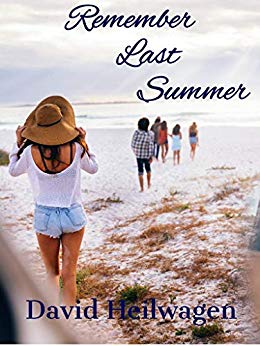 How would you spend the last summer of your life?
Still reeling from a bitter divorce, Kristen Carrington is just starting to move forward with her life when she is diagnosed with an incurable form of heart disease. Her outlook is bleak. Unless she receives a heart transplant very soon, the doctors say she will be dead within the year.
But Kristen's a survivor, and has never been one to sit around and bathe in self-pity. Against her doctor's advice, and with summer vacation fast approaching, she packs- up her two teenage daughters, Alison and Emily. They drive to an old family beach house on the shores of Lake Michigan, in the tiny tourist hamlet of Sunset Cove.
Recently feeling the emotional detachment that all mothers of teenagers experience at one time or another, it's here where Kristen hopes to reconnect with her girls while building memories that will linger long after she is gone. But even the best laid plans are oftentimes peppered with glitches, and things turn rocky as soon as they arrive in Sunset Cove.
Neglected for years, the beach house is in a ramshackle state of disrepair. The paint is peeling, and the shutters are hanging precariously off the windows. To make things worse, there is no cable TV, no internet, and only sporadic cell service. Wondering how they will survive without modern conveniences, Alison and Emily want to turn around and head back home. For a short time, even Kristen wonders if coming here was a mistake. Still, she remains strong to her beliefs, and they settle-in for what promises to be a long three months.
And there, over one unforgettable summer, Kristen and her girls embark on an emotional journey that will raise them to the heights of love, forgiveness, and self-discovery, as well as plunging them into the depths of heartache and despair. Working together, they eventually reconnect as a family, and Kristen learns to love again. $0.99 on Kindle.