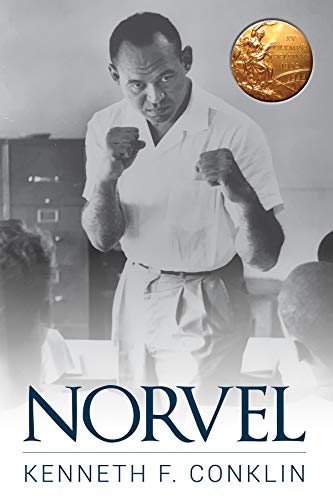 FINALIST: 2021 Next Generation Book Awards
Norvel Lee won gold in the Olympics, but he was so much more than just an Olympian! On a September morning in 1948, a member of the U.S. Olympic team and a Howard University student was arrested for taking a seat in the white section of a segregated train in rural Virginia. The resulting court case eventually made its way to the Virginia State Supreme Court resulting in a landmark civil rights decision. Norvel Lee spent his childhood in a rustic, segregated black community nestled in the Blue Ridge Mountains of Virginia. His father was a day laborer for the railroad while his mother expected her children to get an education and become involved in community affairs. In spite of obstacles such as Virginia's Jim Crow laws, limited schooling opportunities, and a speech impediment, Norvel's life journey led to exceptional accomplishments in the larger world. After graduating from high school, he was selected for flight training at Tuskegee Army Airfield. He served in a segregated unit in the South Pacific during World War II. Afterward, he enrolled at Howard University to pursue engineering and took up intramural boxing. As a pugilist he excelled, becoming the national AAU heavyweight champion. In 1952 he once again was on the U.S. Olympic team, making history at the Helsinki Games. Norvel married Leslie Jackson of Leesburg, Virginia, graduated from Howard University, and started a family. Later he received several advanced degrees and devoted himself to a career in education. He and Leslie became prominent mentors and sponsors of young people in the greater Washington, D.C., area. He also served as a senior officer in the U.S. Air Force Reserves.
Based on true events, NORVEL is a meticulously researched story about a remarkable man. $1.99 on Kindle.