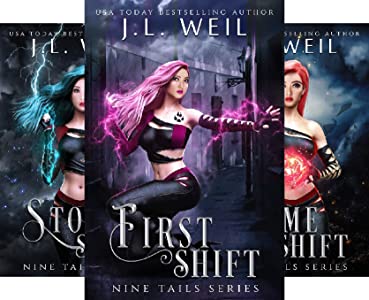 Karina Lang's world is shifting upside down. When a mysterious shaman shows up just in time to save her, he changes her whole world. Devyn St. Cyr is deadly gorgeous, and born to protect Karina with his life.
Karina is thrust into the middle of two worlds. One she has known her entire life, and the other a secret only just revealed. The surprise doesn't end there. She is the only one who can save the Second Moon from war and destruction. But first she must survive.
Prepare for a unique spin on the shifters you love – and an adventure that is as thrilling as it is unexpected. $0.99 each on Kindle.