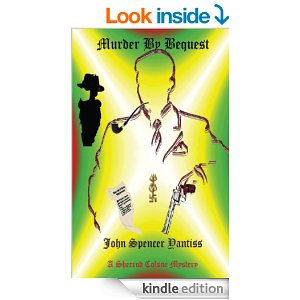 On a frigid Friday afternoon in February, Eleanor Harkness shows up at the door of the "granite palace," Sherrod Colsne's New York townhouse. Her unexpected yet incredibly timely appearance not only knocks Colsne's normally unflappable assistant, Monty Weston, off stride, but takes both of them down a winding path of romance, past and present, and decades-old, bitter hatred.
Though only four days actually elapse in the telling, Murder by Bequest is a story spanning over twenty-five years, three continents, and two primary cultures, and surrounding America's foremost family of wealth, and social and political position. Bertrand Wellman Harkness, IV, director of the Harkness Foundation, and statesman serving three presidents, not quite two weeks before the "blizzard of 2006," is brutally murdered, and grotesquely, sexually mutilated after the fact.
What follows is another murder, and another attempted, seemingly the inexorable assault of a bête noire. Only Colsne's genius is able to run the culprit to ground, but not before Eleanor herself is slain. Deep-seated and long-nursed malice, from an emotionally dark woman, and another quite distant quarter, produced the terrible killing spree, bringing almost total dissolution to the Bertrand Wellman Harkness, IV family.