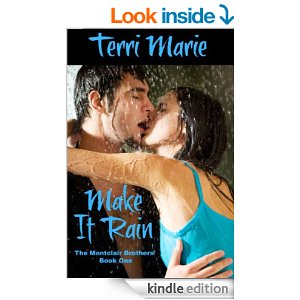 Tyler Montclair wasn't looking for love on that rainy night. He'd just narrowly escaped a five-year relationship with a nutcase. All he had to worry about now was avoiding damsels in distress, his weakness, and sheltering his brothers from generations of family secrets that could change their lives forever. 

Renee Preston is on the run. Her abusive husband, Robert, is after her…but so is Tyler Montclair. She doesn't need a knight in shining armor to rescue her, so she avoids him like the plague. But every time she closes her eyes, there he is. Up close and personal. 

But for these two lost souls, fate has a different plan. Before they know it, their lives are entwined in ways they could have never imagined. When an unlikely series of events sends everyone's world into a tailspin, the Montclairs band together for a fight they never expected. 

Castle Lake is their destination. The family secrets could be their undoing. Robert could be their demise.