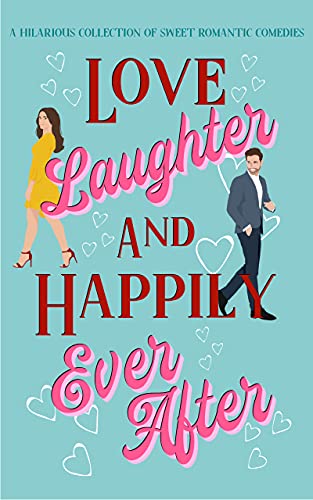 Escape with 20 Sweet Romantic Comedies with all the feels!
– Flirty & swoony heartthrobs
– Funny & sassy heroines
– Off-the-charts chemistry & charm
– Sweet kisses & happily ever afters
This sweet romcom collection contains 20 original humorous novellas from best-selling authors that are heartwarming, feel-good, and laugh out loud funny. Between the pages, you'll find tropes such as enemies to lovers, second chance romance, high school sweethearts, opposites attract, friends to lovers, fake dating, and more.
Don't miss this box set, featuring some of your favorite authors, that will leave you reeling with laughter:
Ellie Hall – An Unwanted Love Story
Summer Dowell – Her Plus One
Liwen Y. Ho – Head Over Stilettos
Meg Easton – Looking for Love (sort of)
Rachael Eliker – Lassoed into Love
Sophie-Leigh Robbins – Take a Hike
Rachel John – Worst Neighbor Ever
Jennifer Griffith – Elevator Pitch
Cami Checketts – The Sassy One
Sarah Gay – Once Upon a Midnight Swim
Jennifer Youngblood – Cold Feet
Kimberly Krey – Five Days With My (Super Hot) Ex
Ellen Jacobson – Smitten with Candy Canes
Cindy Roland Anderson – Breaking All the Rules
Taylor Hart – Secret Wedding Date
Carina Taylor – Jude and the Matchmaking Llama
Gigi Blume – Baby You Can Drive My Car
Amy Sparling – Julie and the Fixer-Upper
Johanna Evelyn – I Think Maybe I Lied
Melanie Jacobson – The Backup Plan $0.99 on Kindle.