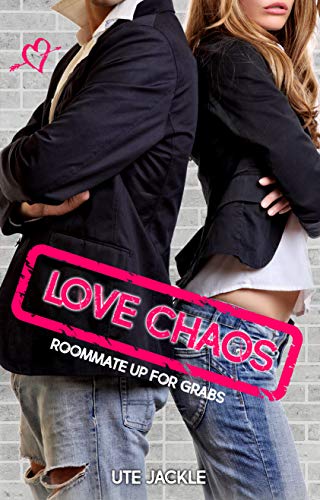 Making a fool of myself in front of the hottest guy on campus? Check!
Then getting stuck as roommates with the same hottie? Check!
Being completely humiliated by him on the very first night? Also check!
When Luca gets kicked out by her cheating ex-boyfriend, she's assigned to share a dorm suite with the biggest player on campus.
Ben Nowak isn't just brazen, he is brazenly sexy. A jerk with an irresistible smile that gets him whatever he wants. Luca might find him charming if everything he said didn't make her blood boil!
Surviving this semester means ignoring her new roomie, his stupid sexy smirk and his constant string of casual hook ups. It's the perfect plan. Until one night a mix up lands Luca in Ben's bedroom– and he sets her heart racing for completely different reasons…
Love Chaos has been hailed by booksellers as "incredibly funny and captivating." $0,99 on Kindle