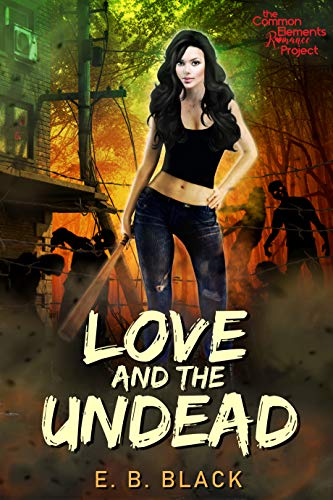 Max doesn't believe in hope or true love.
She's divorced. She lost her daughter and mother in the zombie apocalypse. She's losing her grandmother slowly to Alzheimer's. She's seen more dead and undead bodies than she ever thought possible.
But fate doesn't care.
It brings her not ONE…not TWO…not even THREE…but FOUR hot men whose only desire is to win over her heart.
And while the world is being ravaged by tragedy, she'd rather confront a horde of zombies than the possibility of getting hurt again.
This book is perfect for romance readers who are also fans of shows like "The Walking Dead" and "iZombie." It is part of the "Common Elements Romance Project." $0.99 on Kindle.