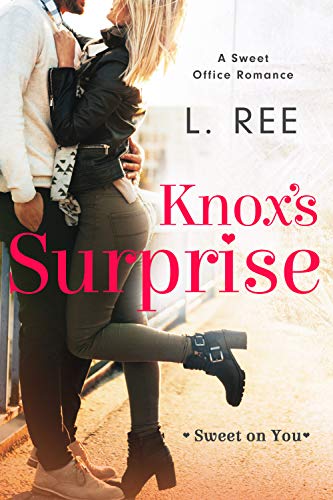 Knox's Surprise is the sweet and clean version of Leaping for Love by Loni Ree. The author has removed all bad language and sexual situations. The content has changed slightly and the book has been re-edited.
Knox
Imagine my surprise! My dog walker is early, and something is happening to me. She's gorgeous, impertinent, and scary. There's a funny sensation happening in my chest that I've never felt before. I think I'm in love.
Sloane
My roommate needs a huge favor–walk her employer's spoiled dog for one day. How hard could it be? She assures me her rich, grouchy employer is never home. In fact, she's never met him. Knox Walker isn't supposed to be home when I let myself into his apartment. After surprising him, my unfiltered thoughts escape and insult him. But instead of firing me, he invites me to lunch.
There's only one problem. I'm not really Knox's dog walker. $0.99 on Kindle