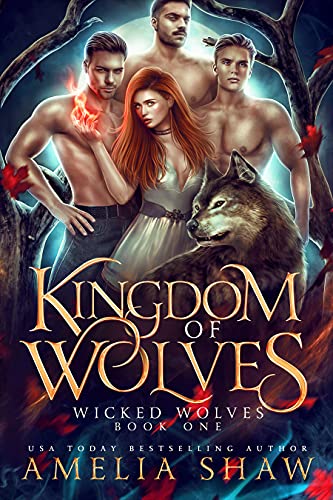 Cursed, they must hunt down the witch responsible, or walk the earth alone.
Thirty years ago, the men of my pack were cursed, doomed to never find our fated mate. With no females born into our ranks, there was no one left to breed with. We'd be the last of our kind unless we could figure a way to break the evil inflicted upon us.
But the only one capable of that is the witch who laid the curse. My beta and I set off in search of the one who ruined our lives. Except, no one's ever heard of her, and every other witch we encounter hates our kind.
Until we hunt down a coven in the north. One with a red-haired beauty who makes our hearts pound and our wolves cry to the moon in ecstasy. How could she be ours? I never imagined sharing a woman. Not with my beta and definitely not with the warlock who claims she's his birth rite.
Fans of Jaymin Eve and Linsey Hall will ravage this steamy paranormal romance.
One-click this 'why choose' romance today and find out just how wicked a witch can be. $0.99 on Kindle.