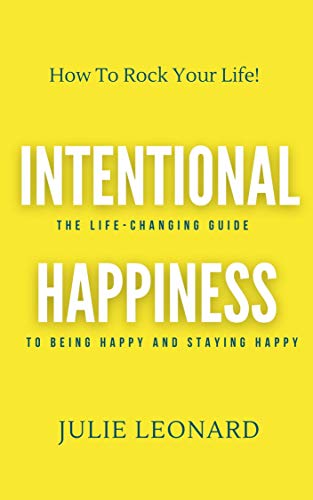 YOUR HAPPINESS IS IN YOUR CONTROL!
In this transformational book, Julie Leonard, a Life Coach and Happiness Evangelist, takes you step by step on a journey to happiness.
Get intentional about your happiness with this life-changing practical guide that takes you through:
Be inspired by Julie's own story of transformation, read about the clients who transformed their lives using her techniques and follow the incredible and powerful steps that will take you on a journey to happiness and an amazing life.
Read this book and find out how to rock an awesome life! $0.99 on Kindle.