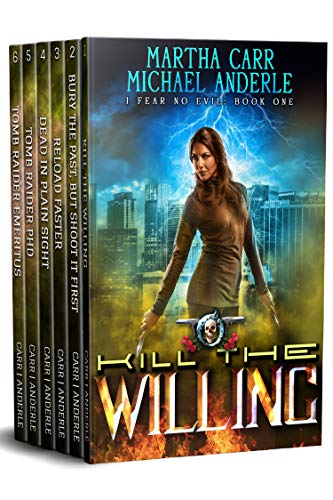 Wanted: Tomb Raider – No experience necessary. Requires Life Insurance. Will be working with deadly magical artifacts and killers.
Grab your copy of the entire I Fear No Evil series in one specially priced boxed set today!
Kill The Willing:
Shay Carson had a wake-up call when a hitman was sent after her. Her previous profession was getting a bit personal.
Then, life offered her a chance to disappear, and she did.
What's a girl to do with a very specific set of skills?
Take up Tomb Raiding!
Behind every complicated woman is a story. For Shay, it happens to be a little complicated and she can't share with her new friends.
Better to lie to her friends, than have to kill more for knowing too much! $0.99 on Kindle.