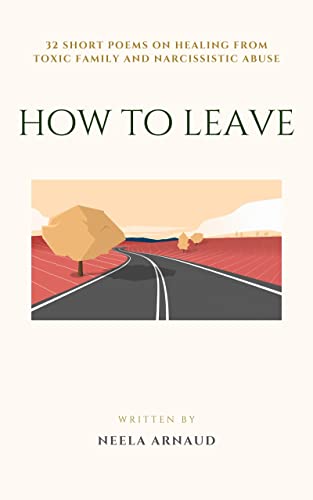 Still Whole
In my family, showing one's emotions
was considered to be a flaw.
Flagrantly raw,
I was willing to bear their
pompous, parental scorn
so as to remain true
to that which drove me,
relentless, inherent, untorn.
– Neela Arnaud
FROM THE AUTHOR: This book of poems bears witness to my journey of learning to leave toxic people and situations as I progressed in my recovery and healing from toxic family abuse, narcissistic partner abuse.
It is also a book that reflects my growing ability to recognize various forms of covert and overt abuse and do whatever was necessary to protect my mind, body, heart, and soul so as to keep my self (and spirit) alive. I hope you find inspiration in these 32 short poems that bear witness to my journey of recovery from relational abuse. $2.99 on Kindle.