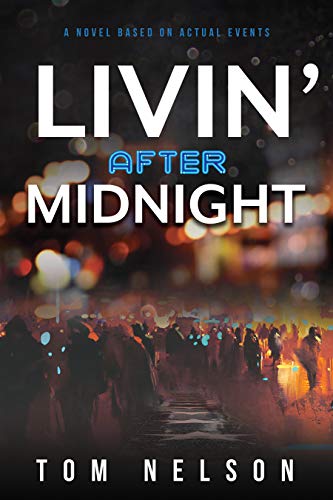 Livin' After Midnight chronicles the journey of Tommy, a young runaway, as he stumbles into one adventure after another. He eventually grows up to become Tom, an ex-con trafficking cocaine into LA for a Peruvian Drug Cartel.
Tom is a handsome rogue who stumbles into the good graces of the Cartel after standing up for a complete stranger in jail. Tom's life is filled with exciting, dangerous adventures that he is lucky to have survived. From fights in the LA County jail to shootouts in Downtown and South Central Los Angeles, Tom has seen and done it all. Miraculously, he is still alive to tell these tales.
Our journey spans two decades of the wildest, craziest and funniest adventures you can possibly imagine. Just another day in the life of a drug addict and trafficker.
Livin' after Midnight also tells of forbidden love and incredible friendships. Bonds that remain unbroken to this day! Free on Kindle.