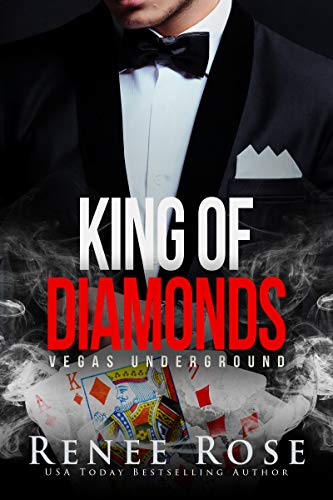 "Dark, steamy, and perfect–Renee Rose has mastered this genre." ~USA Today Bestselling Author Alta Hensley
I WARNED HER.
I told her not to set foot in my casino again. I told her
to stay away. Because if I see her around my suite again,
I'll claim her as my own.
And once I make her mine, I'm not gonna set her free.
I'm king of the Vegas underground and I take
what I want.
So she'd better run. Stay the hell away from my casino.
Or I'll never let her go.
King of Diamonds is a stand-alone mafia romance in the Vegas Underground series. No cheating, no cliffhangers. Free on Kindle.