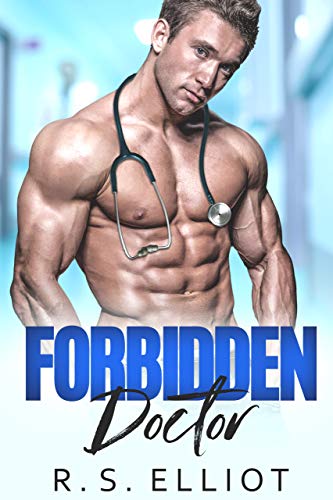 One hot stranger.
One night of passion.
One huge problem.
I didn't even know his name when I brought him home.
Well, now I do.
He's none other than Adrian Price.
Oh, wait… Dr. Adrian Price.
As in my boss.
Yes, another thing I didn't know besides his name was that I'm his new intern.
And it gets worse.
He's my boss… and my dad is his boss.
Adrian thinks he owns each of his employees.
He might be a renowned cardiovascular surgeon but he sure as hell has no power over me.
He doesn't.
Am I lying to myself? Maybe.
And am I in trouble? Definitely.
Let's wait until my dad finds out that we're fooling around.
That I'm sleeping with a man who is 11 years older than me.
Once that happens, I'll have to ask myself this one question…
Adrian might be my obsession, but is he worth losing my career over? $0.99 on Kindle