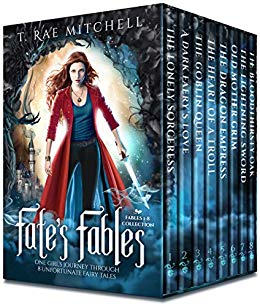 Fate can hardly tell what's real and what's not. She's been spelled and mysteriously trapped within a deadly fairytale world bound by the Book of Fables. Her only escape is to travel through the cursed book's 8 unfortunate fairytales and change them into happily-ever-afters.
Lose yourself in this darkly enchanting fantasy adventure, with its feisty heroine, breath-taking action and heart-wrenching romance.
Perfect for fans of A Court of Thorns and Roses. $0.99 on Kindle.
[shareaholic app="share_buttons" id="4690042"]