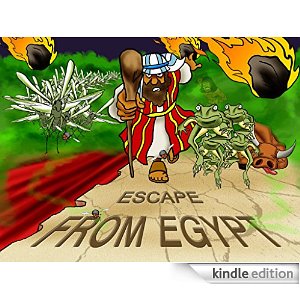 After years of slavery in Egypt, the Hebrew people cry out to God to save them. And God knows the right man for the job.
Moses grows up a prince in Pharaoh's palace, but after killing an Egyptian he flees to Midian to escape Pharaoh's wrath. God hasn't finished with Moses. After forty years in the wilderness learning God's ways, Moses returns to Egypt to fulfill God's promise and free His people!
Escape from Egypt includes Adventure Scrolls packed with fascinating archaeological, historical and cultural discoveries to help you teach your children more about the Bible. Fun for parents too. Because bible stories aren't just for kids!