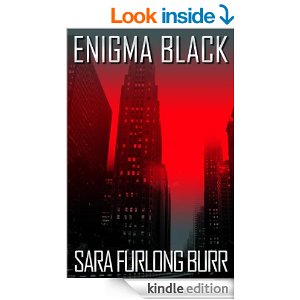 VENDETTA NATION-The Second Book in The ENIGMA BLACK Trilogy is now available.
SEMI-FINALIST for Best Indie Sci-Fi/Fantasy of 2013, chosen by judges from The Kindle Book Review.
When she was just seventeen, the course of Celaine Stevens' life was permanently altered with the murders of her father, mother, and brother in one of a series of mysterious and violent explosions occurring across the country. Struggling with picking up the pieces, she's haunted by the memory of that day and her promise of retribution against those responsible for her misery. But just as she seems to be getting her life back on track, an encounter with a mysterious stranger promises her the vengeance she desires, ultimately turning the former target into the assassin.
However, as she soon learns, all choices come with consequences. And the consequence of her choice threatens to destroy the very fabric of her being.