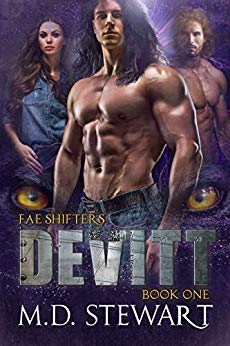 When Devitt St. Clair discovers a human female moving into a house that guards the entrance to his Realm, he's surprised by his attraction to the woman.
Sienna Hurston loses everything except the house a grandfather she's never known leaves her.
The instant attraction between Dev and Sienna hides an evil that can only be discovered through Vibrational Healing. The catch is, Dev's best friend Rhys must participate in the sex ritual. Can two alpha males find a way to release hidden passions, save a true mate, and expose the evil that threatens true love and an entire Fae realm?
This story contains m/m/f and m/f interactions and is intended for those with an open mind and a belief in true love. $2.99 on Kindle.