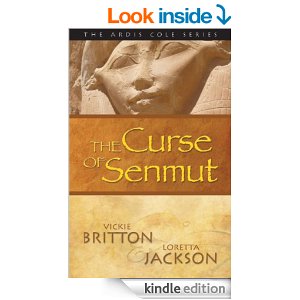 Outside a small village near the Valley of the Kings, archaeologist Ardis Cole arrives in Egypt to help excavate a tomb recently discovered by her mentor, Jane Darvin. When Jane is murdered, Ardis must assume responsibility for the project.
With the help of mysterious Blake Lydon, she must unravel the tomb's mystery—an ancient secret concerning two miniature obelisks of gold hidden by Queen Hatshepsut's love, Senmut, over 2000 years ago.
As Ardis uncovers the ancient mystery, she finds herself drawn into a modern action tale of hatred, murder, and revenge.