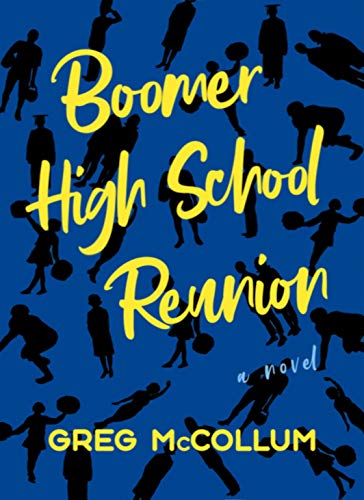 Nancy Hamilton planned to skip her 40th high school reunion. The girl voted "Most Likely to Succeed" is now divorced, broke, and not feeling like the most attractive girl in her class.
But when her invitation arrives with a contract for $5,000 to appear in a TV show about her high school days, she accepts.
Like her other classmates and the few remaining teachers, Nancy agrees to be made up and dressed to look like she did in 1971.
Billy Hill, the wealthy classmate who's producing the TV show, is used to getting everything he wants, and now he wants to make Nancy wife number 5.
Bo Weaver, the former high school football quarterback, is on to Billy's scheme and is determined to thwart it. Bo's spent 40 years regretting his breakup with Nancy. Now, she's returning to the town he never left. It's his last chance.
With a story full of action, comedy, romance, and the craziest football game ever played, Boomer High School Reunion is like nothing else! $0.99 on Kindle.