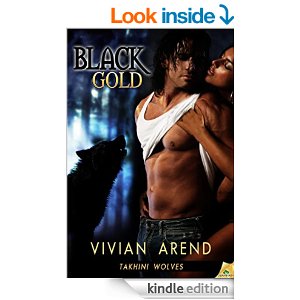 Their wolves are howling at the moon. Their human halves are on different planets.
Takhini Wolves, Book 1
Lone wolf Shaun Stevens's automatic response to the words "happily ever after"? Kill me now. Yet with all his friends settling down he's begun to think there may actually be something to this love-and-roses crap.
One thing's for sure: his dream mate will have to out-cuss, out-spit and out-hike him. So he never expected the one to push his forever button would be a blue-blooded Southern debutante with a voice as dark and velvety as her skin.
When Gemmita Jacobs steps off the plane in Whitehorse, Yukon, it's about more than her caribou research project. It's her declaration of independence from an overprotected upbringing. Except there's something in the air she can't quite define—something that unexpectedly rouses her mating instincts.
Moments after their eyes lock, the deed is done—and done thoroughly. When the pheromone dust settles, though, all the reasons they don't belong together become painfully clear.