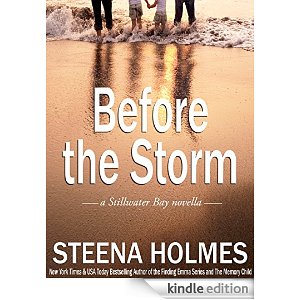 Readers of Jodi Picoult and Elin Hilderbrand might enjoy "Before the Storm" by Steena Holmes.
Before the first shots are fired in Stillwater Elementary School, life was normal for five women who were close friends. Their monthly girls' night was coming up and they couldn't wait to get together. They all needed this night to run away and be carefree. But no one expected their lives to be torn apart.
This is a novella is a prequel to "Stillwater Rising." A portion of all proceeds will be donated to KidsPeace.org to help stop school violence.