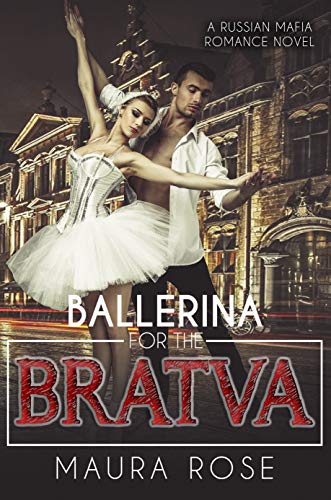 My father is gone and it's up to me to run the Vanin bratva's operations now. As the new boss, I need to make a name for myself and find out more about the legacy my father left behind after his sudden death.
But that's not all I find…
Her. The ballerina. Her energy and beauty make me want her, make me crave a taste of her.
Damn the alliances, damn the expectations. I'm my own man, and I'll do things my own way. I have to have her, and I'll do whatever it takes to make her mine…
BALLERINA FOR THE BRATVA is part of the Maura Rose Russian Mafia Romance series and the sequel to BLAZING FOR THE BRATVA. It is 45,000 words long and can be read as a standalone. This novel has a slow burn that leads up to scorching-hot steamy scenes that could cause Kindles to spontaneously ignite (Note: Author not liable for any damage caused by flying sparks), is safe with zero cheating, and has a guaranteed HEA that will melt your heart like a candle!) $0.99 on Kindle.