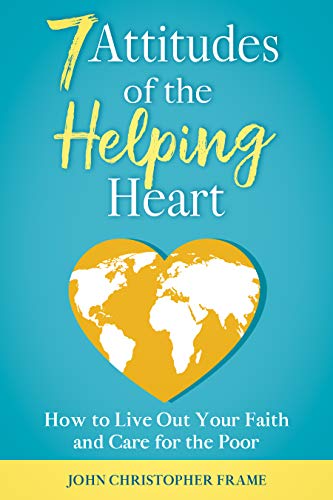 Do you want to help people in need but don't know where to start?
Many Christians want to better live out the teachings of Jesus and care more for the poor, but struggle with how to do that. 7 Attitudes of the Helping Heart will teach you how to better love and support those in need.
You'll discover:
– How to cultivate the seven attitudes that will transform your view of underprivileged people
– A powerful framework for serving God that will motivate you even when you don't feel inspired
– The key to overcoming selfish tendencies
– How you can care more for others and, as a result, experience God's greater presence in your life
– Unforgettable narratives that provide a window into the lives of people who are poor, and much, much more!
7 Attitudes of the Helping Heart: How to Live Out Your Faith and Care for the Poor is a captivating, easy-to-read book designed to help you move into the joy of loving others more. $0.99 on Kindle.
Author:
John Christopher Frame