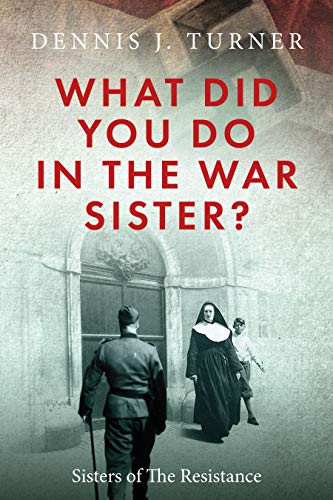 "A powerful story of seldom-sung heroines in humanity's darkest days and a vivid reminder of the power of conscience." — Edgardo David Holzman, author of Malena
Throughout the occupied territories, Catholic Sisters were active members of The Nazi Resistance.
Based on letters and documents written by Catholic Sisters during the Nazi occupation of Belgium, this book tells the remarkable story of these brave and faithful women, and how they served to resist the German forces.
From running contraband to hiding Jews, from spying for the allies to small acts of sabotage, these courageous women risked their lives to help defeat the Reich.
This is a story that needs to be told.
"…an engaging account of World War Two as told through the voice of a fictional Belgian nun… fascinating and valuable." — Donald Lystra, Author of Season of Water and Ice
"…a generous recounting of the deeds of marvelous nuns living in the midst of mortal danger. It's also a great read!" — Father James Heft, Professor of Religion at the University of Southern California $0.99 on Kindle.