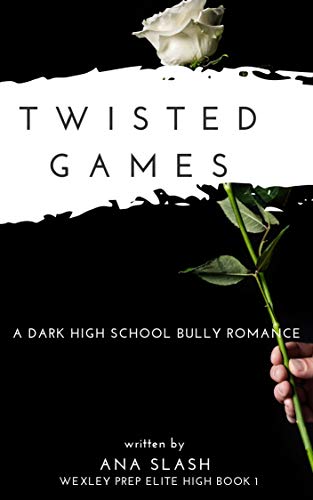 Wanting something you cannot have is a bad thing….
Who said that?
I did not ask for this life. I had no interest but one faithful evening and my life changes forever.
Senior year and I am thrust into a dark elite school. They don't want me here. They have ruled for generations…
Who are they?
The elite boys, Killian, Maxim and Matteo. Dark extremely wealthy and they rule the school
The girls swarm to them like moths to a flame.
But not me
I will not be one of their conquests
I have my own crew…transfers from my not so fortunate school
They want us out
Scratch that
They want me gone
But I have no intentions of leaving
I will finish what I already started
I am from the school of hard knocks
When you get knocked down
You get back up again
Only this time they have no intentions of letting that happen
Eliminate the leader of the week and the rest will fall
But I will not go down like that. $3.99 on Kindle.