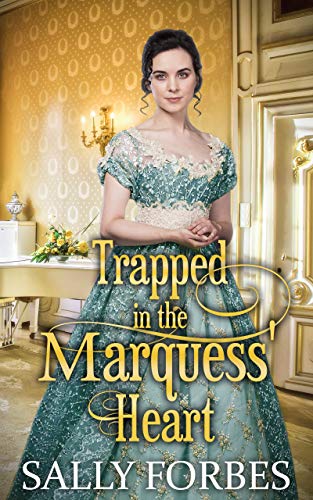 A lady has a chance encounter with a mysterious stranger at a masquerade ball…
Belle Gordon is the only daughter of the Duke and Duchess of Rayborn. From an early age, words have never come easily for her. After a disastrous London Season two years ago, she now enjoys the solitude of the countryside. But her tranquil life is thrown into turmoil when she is forced to participate in the upcoming London Season. When Belle unexpectedly encounters a mysterious stranger at a masquerade ball, she is surprised by how at ease she feels in his presence.
Aaron Wilmore, the Marquess of Ginavale, has spent the last five years living in India. Six years prior he met the love of his life but was left devastated by her untimely death. Aaron returns to London after receiving a letter from his beloved sister inviting him to her upcoming wedding. When he encounters a mysterious lady during a masquerade ball which leaves him desiring to see her again, the only clue he has to her identity is the beautiful sapphire pendant necklace she was wearing around her neck.
Belle and Aaron soon develop an undeniable connection. But as their love blossoms, outside forces have other plans to keep them apart. Can Belle and Aaron overcome the obstacles standing in their way? $0.99 on Kindle