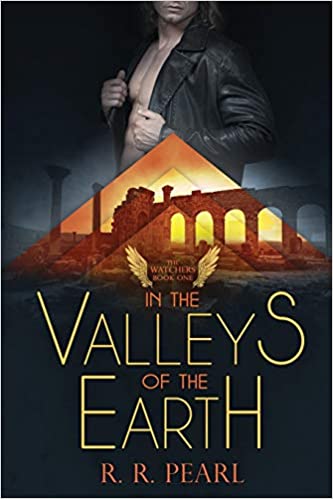 The only thing more dangerous than their chemistry…is their enemies!
Mild-mannered Xenoarcheologist Dr. Alec Coimhead and his best friend, Dr. Clemy Armistead, are certain that they've just found the ancient location of an apocryphal battle between demons and angels. Whisked away on a rollicking adventure, Alec finds himself under the watchful eye of Rafe, a taciturn mountain of a man with a mysterious past.
Working with the enigmatic Praesidium, which claims to have protected humanity for generations, Alec clashes with his ethereally handsome bodyguard. As the New Watchers pursue the rambunctious pair across the globe, Alec and Rafe will have to battle ancient terrors and mythical creatures come to life. Racing to the ancient tomb of a fallen angel, Alec and Rafe may lose it all – and each other – to save the world. The Watchers: In The Valleys Of The Earth is the first book in an MM paranormal romance series. $14.99 on Kindle.