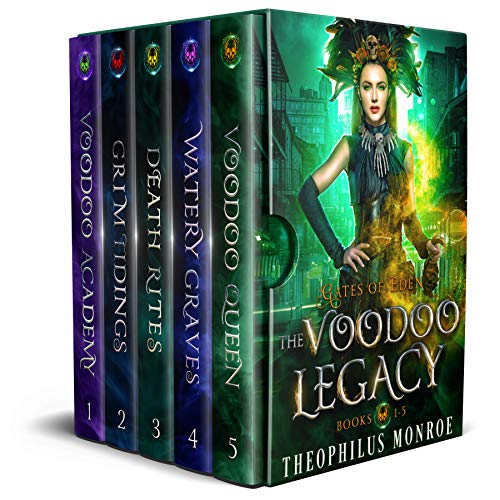 Five books and more than 1400 pages of Voodoo, Vampires, Valor, and Villainy fill this magic academy fantasy boxset.
Being possessed has its advantages…
Annabelle Mulledy survived a Voodoo attack on her family as a child—but it left her possessed by the spirit of a nearly 200 year-old-girl. This girl, however, came with strange abilities bestowed upon her in the afterlife. When Kalfu, an evil Loa, discovers Annabelle he hopes to use her abilities to his advantage—to escape the spiritual realm and take a corporeal form. $0.99 on Kindle.

Author:
Theophilus Monroe