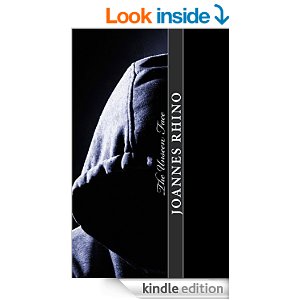 The year is 2009, and JAMES MADDOX is facing a crossroads in life. Five years ago, his ex-girlfriend EMILIA TORRES died as a result of a brain disease in Virginia hospital. However, time has not healed the wound for James, and his love for her has not waned. Consequently, when he begins to have nightmares about her being horrifically murdered by a person whose face is not revealed, he is forced to face the reality of his situation. He must move on. However, is such a thing possible?
The horrors of James' nightmares begin to adversely affect other parts of his life including his job and his relationship with his new girlfriend, JENNIFER SMITZ. On the advice of a friend, he seeks a psychiatrist's help to restore order to his life. The psychiatrist advises him to take control of his dreams in order to discover their meanings. As he makes progress in this aspect, Jennifer presses him to start an investigation into Emilia's death. Consequently, he begins by visiting her parents, who give him the biggest surprise of his life. Emilia was murdered. Shocked, James realizes that he has lost all recollection of the circumstances surrounding Emilia's death. To add to his confusion, the man imprisoned for the murder, ALAN JACKSON, sends him a letter stating his innocence. However, can he trust a man convicted for murder?
By looking at the investigator's files, James finds that Alan's story of being framed appears to be true. This leads to an uncomfortable truth. Emilia's murderer is still at large. Meanwhile, his nightmares begin to intensify, adding more complexity to the issue. Eventually, James exhausts all of his investigative options. He has made no progress in identifying a suspect, and his nightmares are his last hope. Will the unseen face in his dreams be revealed to him, and who will it be?