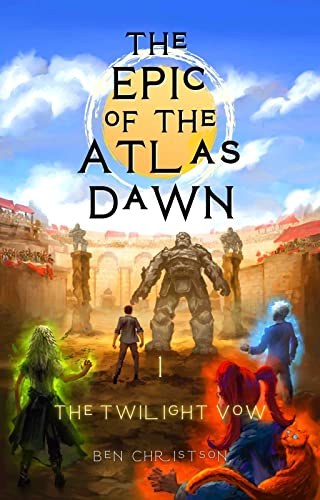 "Move forward and rise!"
Those were the last words Klassius Ren's grandfather said to him before his death. Now, eight years later, Klay has embarked on a journey to become the Dauntless, one of the nine legendary Guardians of the Kingdom of Acadia, just like his grandfather was. To achieve this, he attends Gran Akademos, a prestigious school for the magical arts, where his skills, ambition, and drive will be tested at every turn. But, when he is foolish enough to challenge one of Akademos' most powerful students in an effort to protect a personal vow, it looks like his journey will soon be over. With the odds stacked against him, Klay must prove that he has what it takes to become the Dauntless while learning what that truly means.
Inspired by sh?nen stories such as One Piece, Naruto, and My Hero Academia, and influenced by Harry Potter and Avatar: The Last Airbender, this action-packed, heartfelt coming-of-age series shows that through hard work, discipline, and close friends by your side, any dream is achievable no matter how large. $0.99 on Kindle.