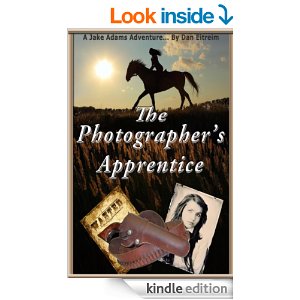 This e-book is technically a western…but not really. It is a character driven story about a young man who has witnessed a murder and was actually framed for committing it!
With no choice but to run from the law, he is desperately trying to recover from his wounds while trying to find a way to clear his name before he is captured – and lynched.
He is totally unaware that the true killer is also on his trail with an even more sinister goal.
Will he survive his wounds?
Can he elude the Sheriff?
Will the real killer catch up to him?
Find out for yourself by downloading this TEMPORARILY FREE e-book. If you enjoy a good suspense story involving characters your really care about… this one is for YOU.