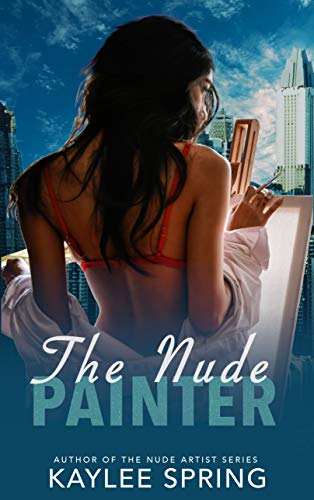 Like her dream of being an artist, 25-year-old Jessie has all but given up rediscovering the love of her life. But while browsing ads to escape her soul-sucking job picking up sweaty towels at a gym, she finds him. Malcolm. At least, it's a picture of him posing half naked, front and center in an open call for nude models.
25-year-old Malcolm has never forgotten Jessie. Nor has he forgiven himself for disappearing the day before high school graduation. Not that he had a choice. But now that she's back in his life, he's determined to make things right by supporting her dream. But when Jessie is kidnapped from her first art exhibition, he'll have to use contacts he thought he'd left in the past to get her back.
Malcolm has finally gotten his second chance with Jessie, but will he find her in time to get a third?
Spoiler Alert! This isn't called the Nude Painter for nothing. Love will be made in the studio. And the classroom. And the…well, you get the point. $0.99 on Kindle.