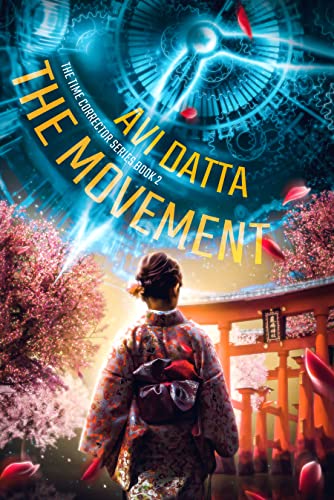 The Movement opens dramatically in April 2027 as Vincent Abajian agonizes over possibly lacking sufficient time to save a woman with catastrophic injuries from the villain, Vandal. The story shifts backward in time to September 2026 and the situation of Emika Amari, Vincent's former lover, following the dramatic conclusion of The Winding.
"Datta's head-spinning, time-bending Time Corrector science-fiction/romance epic continues, after The Winding, with this follow-up that doubles down on the first book's already grand ambitions"—Booklife (Publishers Weekly)
"A highly complex middle-chapter installment of an intricate SF/fantasy that requires sharp attention." -Kirkus Reviews
"The truth revealed in the shocking climax will unravel all and shift readers' emotions like the ebbing tide of altered time"—Reader's Favorite
$2.99 on Kindle.