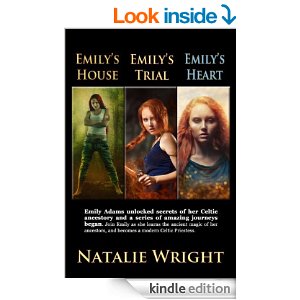 Book One:
Fourteen-year-old Emily Adams has special powers she doesn't want, a spiteful aunt she can't escape, and a primeval legacy she knows nothing about. But when an otherworldly being materializes, Emily discovers the true purpose of her magical blood and of the danger that threatens to annihilate her world. 

Dormant for over a thousand years, an ancient evil has arisen. This time, it will destroy anyone – or anything – that stands in its way. 

With her two best friends by her side, Emily risks everything and embarks on a dangerous journey to Ireland and beyond. As the hour of world annihilation draws near, the fate of her friends, her family and her world lies in her hands. 

Can a teenage girl without hero credentials save the world? And will Emily find the courage to face her true self in Emily's House?
Follow her in her journey…