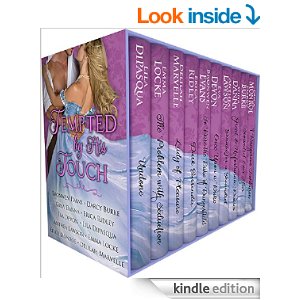 For a limited time, the entire set…only .99!
A multi-author boxed set featuring ten sizzling full length historical romances from ten bestselling, award-winning authors. Fall in love with fabulous tales of intrigue, suspense, wit, and passion featuring dukes, rogues, alpha heroes…and the women who can't resist them.
Books by USA Bestselling Author Bronwen Evans, RITA nominated Anthea Lawson, RT Award Winning Delilah Marvelle, and bestselling authors Erica Monroe, Darcy Burke, Emma Locke, Erica Ridley, Eva Devon, Gina Danna.