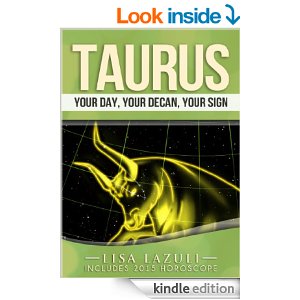 If you are Taurus or know a Taurus the bull, this is the perfect book for you.
The most in-depth insight into Star Sign Taurus with chapters on love, sex, health, career and interests with your 2015 Horoscope.
An insightful analysis of how the bull interacts with the other 11 signs sexually and the love relationship dynamics.
Exclsuive to my book is a character analysis based on which day in April/May you were born.
A great, positive read to fill any Bull with pride and confidence.