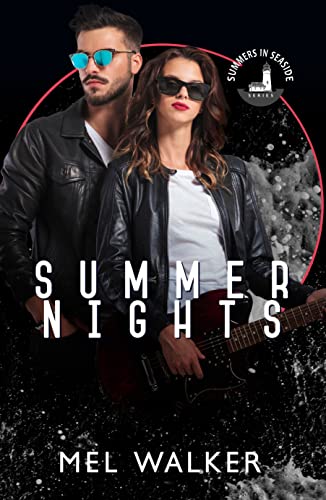 n the scorching heat of Seaside, Oregon, summer, passion, and music collide.
Meet Ariel, the fearless and talented leader of a rock band in trouble. On the brink of dissolution, she devises a plan, secretly recruit a new member. She invites Adam, a brooding and enigmatic guitar player with a troubled past and an aversion to the spotlight to the upcoming Seaside Music Festival. He believes he's there to help her write one song.
The plan is simple. Summer days filled with music. Rehearsals, collaboration, and performances. Summer nights filled with boardwalk games, laughter, and chipping away at Adam's resistance.
She didn't count on the Summer Nights.
Adam's guarded demeanor and raw talent captivate Ariel, sparking a connection neither can ignore. Ariel finds herself caught in a whirlwind of emotions, torn between her ambitions and the unexpected feelings growing for Adam.
With the start of the festival approaching and her secret about to be exposed Ariel must navigate the treacherous waters of fame, trust, and attraction. Will Ariel's determination and Adam's guarded heart find harmony amidst the summer heat?
Get ready for a sun-soaked, heart-pounding journey that will make you laugh, swoon, and believe in the power of love when opposites collide. In this breathtaking contemporary romance, love, music, and the irresistible allure of a summer by the sea will have you hooked until the final note fades away. $2.99 on Kindle.