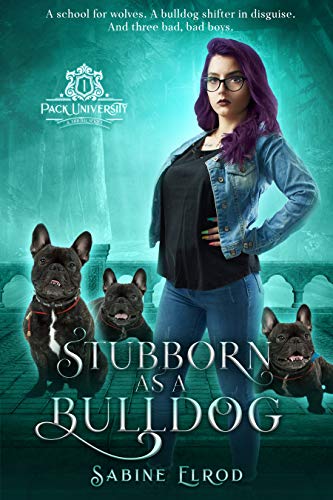 Sadie Williams is excited to start her first year at Pack University. She fought tooth and claw to get the grades necessary for the scholarship to attend. She hopes her future degree in Shifter Politics will give her the skills she needs to fight for shifter rights.
So, what's the problem? Pack University is an exclusive wolf shifter University and well, let's just say that Sadie isn't the biggest dog in the dog park. In fact, she's one of the smallest pups around.
Sadie thought that hiding her shifter identity would be easy but when she finds out about the weekly in-your-skin class meetings, she works hard to hide her true colors. But avoidance can only work for so long, especially when the three brothers, Brian, Brent, and Bugsy, are as tempting as a new chew toy. But these boys have a secret of their own and their reluctance to share might be the very thing that neuters this relationship before it even begins. And then the worst happens, Sadie's secret is found out and the wolves are in an uproar. Sadie finds herself fighting to keep her place at Pack University by proving that her bite is just as bad as her bark.
Will Sadie be able to prove herself worthy of Pack Universities high standards? Will she be able to find love among the roughest and toughest of the pack? Will she finally get the degree she needs to land that dream job at Barkly and Bones law firm? Of course, she will because she's Stubborn as a Bulldog.
This is a reverse harem shifter series with no choosing necessary. Happily, Ever After guaranteed! $2.99 on Kindle.