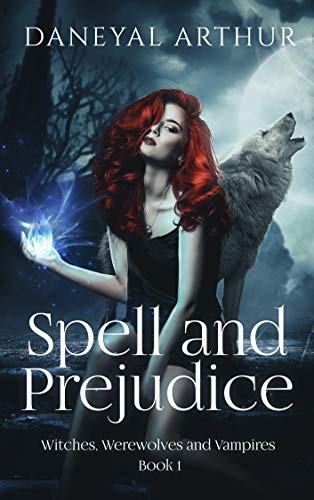 Sarah has grown up in a loving Victorian family with her two sisters, Samantha and Savannah, mother Martha and father James Attenborough.
Her peaceful family life is disturbed by unfortunate and unnatural events. Unbeknownst to her, her family is under attack by dark magical forces led by a powerful witch Ursula – who has an axe to grind with her father.
Sarah finds solace at her new school – Aldrich Academy that is secretly a school for gifted students descended from mythical Arthurian times. She develops her magical powers under the tutelage of Professor Moses amid a love triangle with her classmates Jason (a werewolf) and Jack (a vampire). Together they come together to fight Ursula and the ancient order of witches to save the Attenborough family.
If you love Victorian Gaslamp and Steampunk Fantasy full of Paranormal Romance, Vampires, Werewolves and Witches, this is the book for you! $0.99 on Kindle.