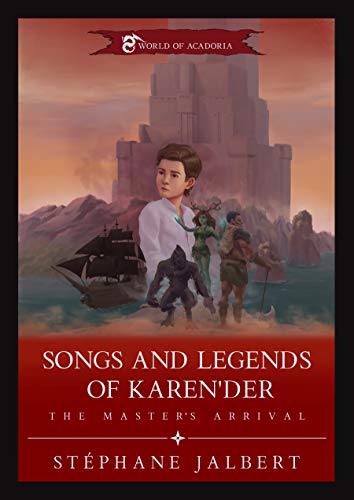 At a young age, Jeffren met the one who would guide him to an existence worthy of being sung and told like one of the greatest legends. Together, they would go through several trials that would force them to face their own darkness, thus revealing the fate of the master while forging that of the disciple.
Mages, mercenaries, and pirates are just a few of the people they would encounter among the Humans, Ikuans, and Magmiques some of whom would accompany them on their way while others would simply try to end it.
Experience this first adventure to take place in the vast universe of Acadoria: The Songs & Legends of Karen'der Trilogy. $9.99 on Kindle.