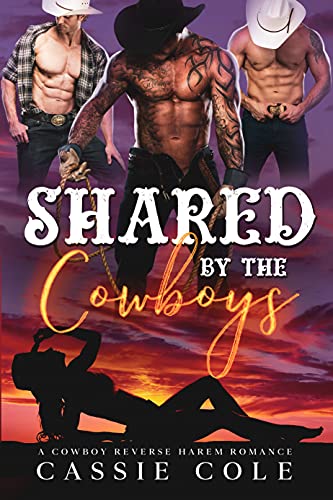 I started working at Cassidy Ranch as a research project.
I never expected to fall in love.
But after meeting the rugged Cassidy brothers?
I'm definitely falling head-over-heels for three cowboys.
SHARED BY THE COWBOYS is a sizzling cowboy Reverse Harem love story filled with humor, suspense, and scintillating action. HEA guaranteed! $0.99 on Kindle.