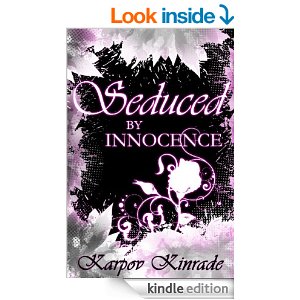 Forbidden Passions.
Deadly secrets.
A love that will stand against it all.
All my life I've been told that I will kill my first love. That the dark power I harbor within myself will destroy him.

Just like it's destroyed others.

Witches take an oath to do no harm, but I broke that oath even as a child, and so I hide within the invisible walls of my strange coven, keeping everyone at a distance.

Until I meet Derek.
His magnetism draws me in even as I know I should run. But I can't run, because I need him to teach me how to defend myself and others, so I don't fall victim to the shifters out to terrorize my coven.

He can't know my secret, and I can't give in to the other need that's growing between us, the one that heats me from within whenever we're together.

But flesh is weaker than intention, and neither of us can fight the fates. If only we'd known the truth before taking that first bite of forbidden fruit.

Now it's too late.