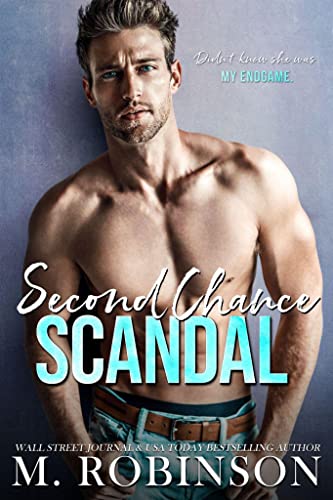 From Wall Street Journal and USA Today Bestselling Author M. Robinson comes a second chance sports romance.
I was a god on the field and a legend in the bedroom.
Football was my life; women were merely a hobby. I had no interest in settling down until…
Sophie.
She was supposed to be a one-night stand. Like all the rest.
Except, she was nothing like them.
Her smile.
Her laugh.
The way she made me feel…
Make no mistake, I wanted her in a way I'd never wanted any woman before. But the next morning, she just disappeared from my bed and my life, leaving me feeling empty. Only to show up unexpectedly weeks later to tell me…
She's pregnant.
Oh, did I forget to mention she's my coach's daughter? $4.99 on Kindle.