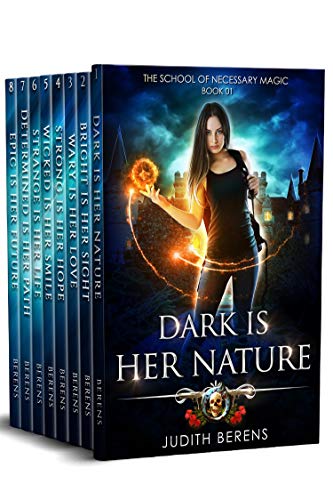 With great power comes greater mayhem…
Alison is a teen Drow with a past that's been erased by the murder of her mother and the betrayal of her father.
Well, someone's going to have to train the girl to use her powers wisely.
Good thing there's a boarding school created to do just that.
High school is hard. Facing mountains of homework, that cute wizard, mean-girl cliques, and mastering magic alone is nearly unbearable.
Enter her new best friend, Izzy. Izzy has a past that could get someone killed.
Too bad she can't remember a thing.
She's a teenager with no idea who she is or what the power is growing inside her.
Becoming fast friends is a no brainer. Better to tackle the trials and tests awaiting them together.
Especially when they involve dark magic, malevolent forces, and a lost dragon egg.
Welcome to the School of Necessary Magic. Not since Hogwarts has learning been this magical…or dangerous.
For the first time ever, you can get the entire Alison Brownstone School of Necessary Magic in one giant boxed set! All 8 books are included for one low price. $0.99 on Kindle.