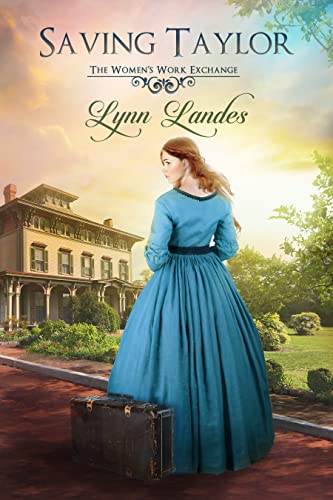 In the captivating first installment of "The Women's Work Exchange" series, immerse yourself in a thrilling tale where danger, faith, and romance intertwine.
Taylor Allen, a woman with a haunting past, finds herself on the run as an eyewitness to a double murder. Her voice, a gift from above, once uplifted the community, but now it may not be enough to save her from a relentless killer.
When fate intervenes, Taylor's path collides with John Fielding Jr., an unsuspecting businessman traveling home on a fateful night. Little did he know that he would become the hostage of a desperate and intriguing young woman. As they navigate through the dark corners of a train bound for New York, they embark on a perilous journey to uncover the truth behind a saloon robbery, arson, and murder. The world believes Taylor to be the culprit, but she maintains her innocence, claiming to be a victim of a crazed killer.
As time ticks away, John becomes her steadfast ally, determined to prove her innocence, and protect her from the clutches of a relentless pursuer. Together, they search for the elusive evidence that will clear Taylor's name and ignite a powerful connection between them. In a race against time and against the odds, they navigate a web of lies and deception, confronting their fears and discovering the strength of their faith. $0.99 on Kindle.